Vaughn is a 1967 graduate of the University of Florida. He has spent almost 50 years as a business owner manufacturing household products, and is looking forward to retirement. He, and his wife of 53 years, Mary, were longtime members of First Christian Church of Orlando where Vaughn served as an Elder and adult Bible School teacher. He and Mary moved their membership to KCC in 2012. They have the joy and privilege of teaching the 2 and 3 year old children on Sunday mornings. He is a former Trustee of Florida Christian College (now Johnson University) and currently serves on the board of The Alexander Christian Foundation of Florida.
I have had a lifelong passion for helping people. I began working with people with mental and physical handicaps in 1969. After 23 years of managing a 10 county area, I retired from the State of Indiana. Currently I am an Elder serving as the Ministry Leader for Celebrate Recovery at KCC. Maggie and I have 4 children and 8 grandchildren.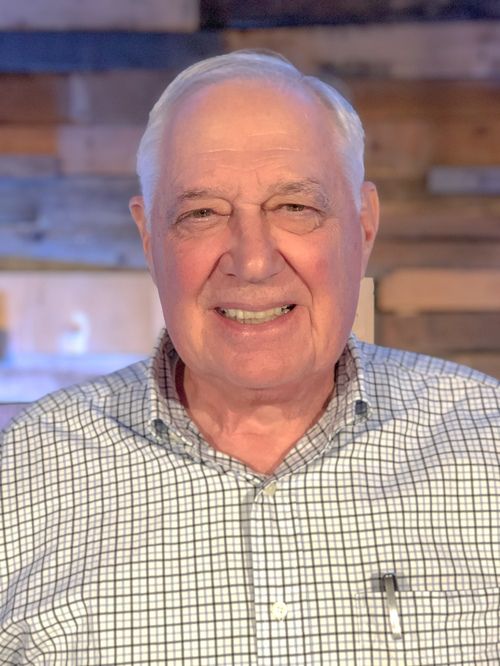 Rick has been a member of Kissimmee Christian Church since 1983 when he and his family moved here from Pennsylvania. He is married to his wife of 54 years, Ruth, and their 3 sons were raised and mentored in Kissimmee Christian Church. They currently have 9 grandchildren and 1 great grandson. Rick has a degree from Pennsylvania State University and additional educational degree from Pitt University. Rick previously taught welding in Pennsylvania and then moved to Florida where he taught welding for 28 years at Mid Florida Technical Institute in Orlando and retired in 2011. He has served as an elder for many years with a short break in service. Rick is" Mr. Fix It Guy" and delights in helping others.
After graduating from St. Cloud High School, Glenn attended Orlando Junior College and served in the US Navy for four years. After his naval service, he returned to St. Cloud where he established an air-conditioning and electrical company which has been in business for 43+ years. Glenn was baptized at Lake Aurora Christian Camp and attended the First Christian Church of St. Cloud where he taught Sunday School, served as an elder and church treasurer. Glenn has been married to his lovely wife, Sharon, for 51+ years. They have three daughters and six grandchildren.

Past elder at First Christian Church in Ft Myers, FL, First Christian Church in Clinton, IL and now serves as elder at Kissimmee Christian Church.

He has served as a Trustee on the board of Central Florida Bible College (now Johnson University, Florida). He served as Development Director for the college during the campus construction in the early 1980's. He also has former ties to Lake Aurora Christian Camp in FL and Little Galilee Christian Camp in IL.

He and his wife Nancy have been married 59+ years and have two sons, Brent and Bryce who both serve in Christian service. Three grandchildren also serve full-time in Christian service. They have six grandchildren in total all of whom serve the Lord in some capacity. They are proud of their 10 great-grand-children as well.

Sid has served the church as a Bible School teacher, member of the Homeward Bound Ministry, Mission Committee and Bible Bowl sponsor. Nancy serves in the kitchen, Feet on the Ground and wherever else she is needed. She has served as Church secretary in Fort Myers and Kissimmee.