Jim has spent 17 years as the Sr. Minister of First Christian Church of Winter Park before coming to Kissimmee Christian Church. He is a 1987 graduate of Johnson University FL (formerly Florida Christian College) and formerly served as a member of the Board of Trustees. He is presently serving on the Board of Directors of the Christian Restoration Association. He is happily married to Jeanette and they have three awesome girls - Emilee, Macy, and Mandy.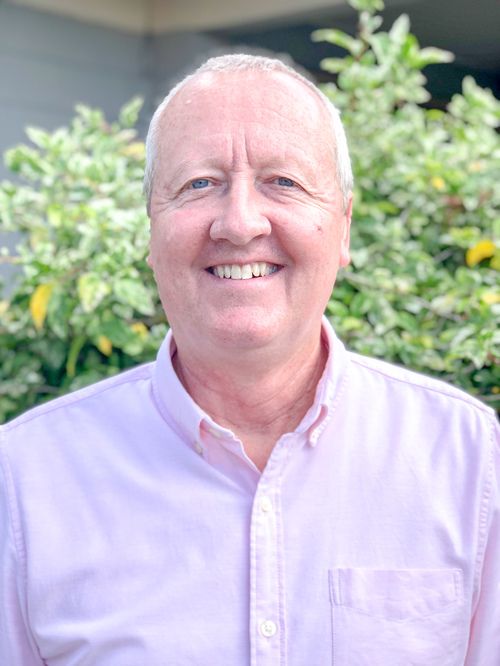 This is Tony's second time to be on staff here at Kissimmee Christian Church. He served here from the fall of 1987 to the end of 1998, moving to Worthington Christian Church in Columbus, Ohio. He served there from January, 1999 to August, 2012. Tony is a graduate of the University of Kentucky and has taken several classes at Johnson University FL (formerly Florida Christian College).
Discipleship & Administration
Adam graduated from Johnson University TN (BS in Bible) in 1996 and Palm Beach Atlantic University (MS in Psychology) in 2016. He has served at KCC since August of 1997 in the role of Youth Minister for ten years and currently as Discipleship Minister and church Administrator. Adam also maintains a private counseling practice and is available upon request for appointments.
Lance and his wife Kellie are both graduates of Florida Christian College and have a passion for the next generation. In addition to his family, Lance truly loves middle and high school students. Get him talking, for just a minute, and you'll realize this guy has an abiding passion for guiding an upcoming generation to walk closely with the Lord.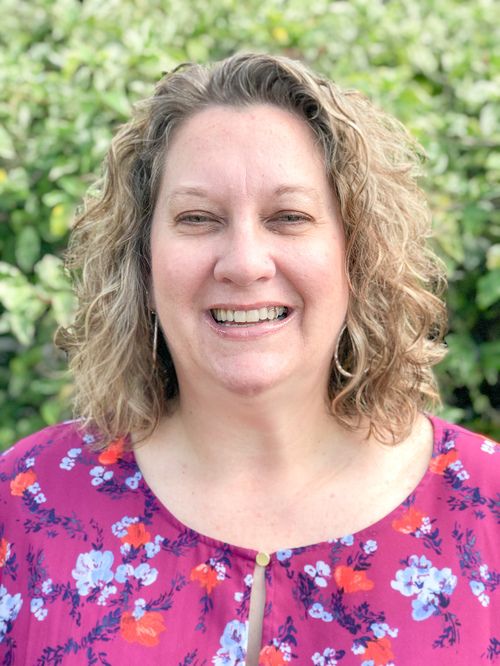 Jennifer is a graduate of Florida Christian College (Now Johnson University FL). She taught public school for 17 years before joining our ministry team. She has a deep love for children coming to know Christ. Jennifer is married to Bob. They have 3 children, Brady, Sierra and Kendall.
Intercultural Minister - Spanish
A retired Miami Beach Police officer, Tom and his wife of thirty years have a married daughter with two kids, and a son who still lives at home. Although Tom grew up knowing about God, a heart attack catapulted Tom into learning God's Word the proper way. He went to Johnson University FL (formerly Florida Christian College) for two years and finished his degree at Liberty University online and is currently working on getting his M.Div.
Tom was the Preacher at Heart of Christ Christian Church in Orange City, Florida prior to becoming the preacher for the Intercultural Evangelistic Ministry at Kissimmee Christian.
Events & Graphics Coordinator
Born and raised in Kissimmee, Florida, Kellie has grown up in Kissimmee Christian Church from the time she was born. She has worked in the office previously while attending Johnson University Florida (formerly Florida Christian College) and is now back. She has been married to her husband, Lance, since 2010 and they have a son, Camden. She has her Master's in Business and enjoys serving in the student ministry with her husband.
A Florida native, Debbie has been a member of Kissimmee Christian Church for over 10 years. She joined the staff in 2008. She and her husband, Doug, have two wonderful sons, Matthew and Christopher.
Office Administrative Assistant
Emma was born and raised in the frozen tundra of Minnesota. She is married to husband, Andrew and has a new edition to the family, their daughter Lily Layne Ann. Emma graduated from Johnson University Florida in 2017 with a degree in Youth Ministry. Her passions include coaching soccer, shopping at Target, going to Disney, and the occasional mozzarella stick.
Mike has spent 23 years in the corporate world working as the Operations Manager for a national wholesale office products distribution company. He is a 1982 graduate of Florida State University with a bachelors degree in marketing/business administration. Mike is married to Lissette Bermudez. God has blessed Mike with two amazing children, Mikey and Marissa.
Dean serves on our team while also leading a large team of sound and lighting folks at Sea World. He often runs on sweet tea and very little sleep in order to keep Sea World and us up and running. Yet he still manages to make time for his wife Maria and their blended family of 2 girls and 2 grown sons. Dean sees upcoming technologies as a means to help the church body communicate and worship more fully. At the heart of all he does is a wonderful attitude of servanthood. We are blessed to have his talents on our team.
School Administrator - Kissimmee Christian Academy
Sherry joined our team in 2015 to launch Kissimmee Christian Academy. Before joining us she taught elementary school for over 20 years. She and her husband Mike have two grown children and a grandson. Sherry's wealth of experience teaching, creativity, organization skills, and love for children make her a perfect fit for our academy.